It seems like only yesterday I was scoffing at getting a phone with a camera in it. What do I need that crappy thing for, I'd say, rolling my snooty photo-major eyes… I have a REAL camera. Of course, picture-taking capabilities in phones have much improved since then. But it appears that now we can buy a device that is a camera first, phone second.
Samsung, traditionally a leader in phone camera technology, recently filed a trademark for the "Samsung Galaxy Camera", a digital point and shoot with Android technology built in. Polaroid already has one: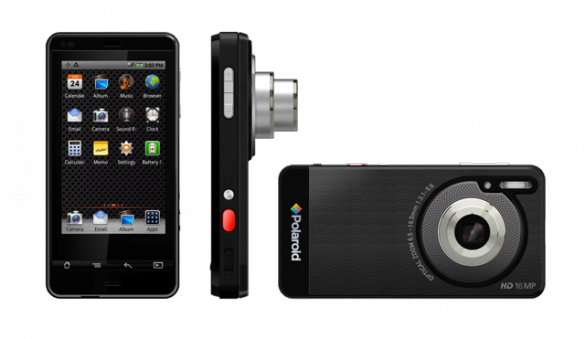 Not what normally springs to mind when I hear "Polaroid" but I think it's admirable they're attempting to stay in the mix!  And this trend appears to be a decent one to follow; a recent report by the Consumer Electronics Association found that the number of people using phones as their primary camera source has tripled over the past two years. (Still only 18%, but I'm sure it will continue to grow.) I wouldn't be surprised if at some point, we have "smart" digital SLRs. Professional photographers, especially photojournalists in the field, benefit from being able to transmit and share their photos as quickly as possible.
I'm sure that isn't stopping camera manufacturers from panicking, as the digital camera market shrinks. As with many industries, they'll just have to adapt to this new media driven, integrated marketplace! (Too late for Kodak, but I never really considered buying a camera from Kodak…film YES, but that's even more extinct).
At any rate, I suppose it's time I stopped scoffing at camera phones.